Seth Homolka Endzone System
Affordability is the #1 goal for the Seth Homolka EndZone View. I built the first Endzone View system for a small high school where I coached in rural Kansas. After I used the EndZone View, I quickly realized that this was the main angle we looked at when grading film.
The EndZone View is a quad pod set up, with a 23-foot telescoping aluminum pole, all HD, and 19in viewing screen. The system is very light and compact. Traditionally, filmers had to stand and stay steady to capture your game film, but now with the EndZone View, no one has to stand. Just sit, relax, and let our steady and secure quad pod do the work. The EndZone View is extremely user-friendly and affordable, $1899 for the entire system. Contact me today for your program, for ordering or any questions.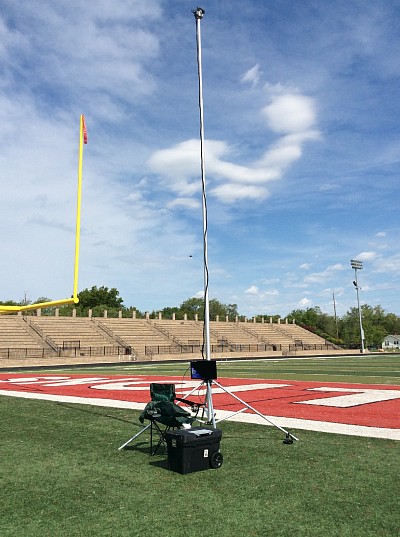 Ordering Endzone system
To Order online, and a $1899
shipping $150
All inventory can be purchased on a school approved PO or by check just contact me at sethhomolkaendzone@gmail.com
Sony 4K Camera Endzone system
Order online,$2399 + shipping $150
Also all inventory can be purchased on a school approved PO or by check just contact me at sethhomolkaendzone@gmail.com